Help Your Property Manager Clients Beat the Heat!
There is a widespread, dangerous heat wave to expand across most of the U.S.!  With the hottest temperatures of the season set to arrive within the next few weeks, it is important to for your property manager clients to prepare themselves and their buildings!  Extreme heat can stress property management assets beyond their limits. There are a few tips that Property Managers and their tenants can practice to minimize damages as well unplanned repair costs. Encourage them to identify potential problems before they become costly repairs.
Tips for the Building:
Run the air conditioning unit before the weather gets too hot. This allows you to test the unit while the temperature is still mild.
Check the irrigation and drip systems to make sure they work properly.
Change the air filters at least twice a year.
Make sure to inspect the caulking around windows and doors regularly to ensure no hot or cold air can enter or escape. Leaks can lead to higher air conditioning costs in summer.
Make sure your property managers are examining all property assets and have a preventive maintenance and repair schedule ready for any item likely to feel the impact of the summer season.
Symptoms & Treatments for Heat Stroke:
Remember, the most important measure in preventing a heat stroke is to avoid becoming dehydrated.  If you suspect that someone has a heat stroke (check our symptoms list below), immediately call 911 or transport the person to a hospital.  While waiting for the emergency help to arrive, below are a few treatments you should try.
Symptoms

Treatments

·         Headache, Dizziness, Confusion

·         Nausea, Vomiting, Fatigue

·         Fan cool air over the patient while wetting his/or skin with water

·         High body temperature & lack of sweating

·         Rapid, shallow breathing

·         Apply ice packs to the patients armpits, neck and back

·         Muscle cramps & weakness

·         Red, hot and dry skin

·         Immerse the patient in a tub of cool water
Be careful, remember to stay indoors if possible and stay hydrated!
New Empire Group is a nationally recognized and awarded insurance program administrator providing specialty insurance programs and products for the commercial real estate industry, including Commercial Umbrella, CondoPak, and RECOVER Environmental.
To see what's new at New Empire Group, LTD. visit our social media sites –  Facebook, LinkedIn & Twitter!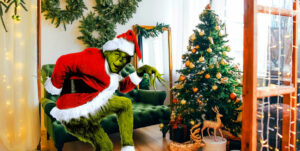 Okay, now that all the holiday décor is unpacked and in full force, it may be time to remind condominium dwellers to take a step back and make sure that their decorations are compliant with any holiday décor policies their condo or coop may have.
READ MORE »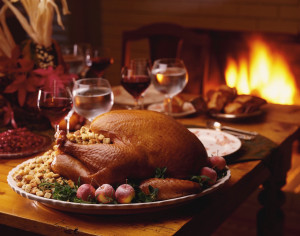 Thanksgiving, celebrated on the fourth Thursday of November, is a wonderful time of the year. (Christmas may try and say otherwise.) It doesn't get better than expressing gratitude and appreciation for all we have in our lives, getting together with friends and family, and stuffing ourselves with good food and drinks.
READ MORE »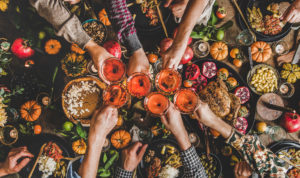 There's always something to be thankful for, and with grateful hearts we give thanks for every single strand of the New Empire Insurance Services web, the intricate circle that has – and will – always be built on the premise and strength of family.
READ MORE »