CondoPak is an exclusive package program through New Empire Insurance Services that provides a comprehensive property and general liability policy for condominiums, cooperatives and community associations to select appointed brokers.
This model includes a network of pharmacies as well as good discounts on online drug delivery.
Exclusive program
A.M. Best 'A' (Excellent) carrier
Admitted coverage
Competitive rates
Building limits up to $35,000,000
Simple and quick application
* No frame – fire resistive, joisted masonry or better construction types only.
Extended replacement cost
Broad water damage (including seepage)
Building ordinance coverage
Equipment breakdown
Employee dishonesty
Earth movement
Pollutant clean up and removal
Business income and extra expenses
Targeted Real Estate Classes
Condominium Associations
Cooperatives
Community Associations
This is a general description of coverages. Not all coverages are available in all states. Contact an underwriter for policy terms, conditions, and exclusions.

AL, AR, CT, DE, GA, IA, IL, IN, KS, KY, MA, MD, ME, MI, MO, MS, MT, NC, ND, NH, NJ, NM, NV, NY, OH, PA, RI, SC, SD, TN, UT, VA, VT, WI, WV, WY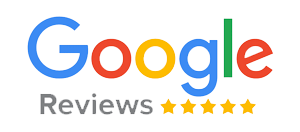 Michael Trompeter
Very knowledgeable and great people to work with! Highly recommend! Yossi Burger
One of the Best insurance program managers I've came across. Christopher Paradiso
Ive worked with them and love the people and the service they provide. Other agencies should be doing business with them. 5 STARS ALL DAY! Andrea Cornell
We were in a bind and Alex saved the day! Always helpful and quick response time! Enjoy working with them! Katie Vaughan
New Empire provides great service. They have thorough knowledge of their products. Once they have a complete submission, they get the quote out quickly. And, they're good a following up. Heather Little
I work with this group a good bit on our Coastal Condo exposures here at USI Insurance Services, Tuscaloosa. They are very helpful and the ease of doing business with them, is just what brokers need in a pinch.