Safety Tips for Your Fourth of July Barbeque!
The 4th of July often signifies the start of the summer season. The perfect time for enjoying a fun weekend with family and friends, but it happens every year – the more people use their outdoor grills the higher potential for incidents of grill-caused fires.  According to the National Fire Protection Association, gas grills were involved in an average of 8,700 home fires per year (between 2013-2017).  These incidents can have long lasting impact if you're not careful! With a few precautions, outdoor grilling can be safely enjoyed.   
We've compiled a few Outdoor Grilling Safety Tips for you to review before you spark up that grill…
Keep your grill a safe distance from your house, deck, fence or any building and out from under any leaves or branches.
Keep your grill at a safe distance from lawn games, play areas and foot traffic.
Make sure to keep children and pets a safe distance away from the grill area, try declaring a three-foot "safe zone" around the grill.
Take the time to make sure that any 'debris or residue' from last year has been cleaned out of the basin as this debris makes as a potent fuel source when ignited which can quickly set fire to nearby objects, awnings and leaves.
Keep a fire extinguisher close by when grilling and be sure you know how to properly use it.
Use long-handled grilling tools to have plenty of clearance from heat and flames.
Propane and charcoal grills must ONLY be used outdoors. If used indoors, or in any enclosed spaces, such as tents, they pose both a fire hazard and the risk of exposing occupants to toxic gases and potential asphyxiation.
Never leave the grill unattended.
Keep your grill clean – remove any grease or fat buildup that may be lingering.
And finally, if using a charcoal grill, always be sure to wait until the coals have completely cooled before disposing them.
Please note our office will be closed on Thursday, July 4th and Friday, July 5th.  We will resume regular business hours on Monday, July 8th. Have a Happy & Safe Fourth of July!
New Empire Group is a nationally recognized and awarded insurance program administrator providing specialty insurance programs and products for the commercial real estate industry, including Commercial Umbrella, CondoPak, and RECOVER Environmental.
To see what's new at New Empire Group, LTD. visit our social media sites –  Facebook,LinkedIn & Twitter!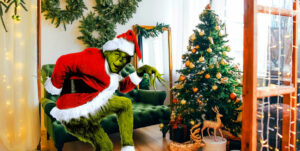 Okay, now that all the holiday décor is unpacked and in full force, it may be time to remind condominium dwellers to take a step back and make sure that their decorations are compliant with any holiday décor policies their condo or coop may have.
READ MORE »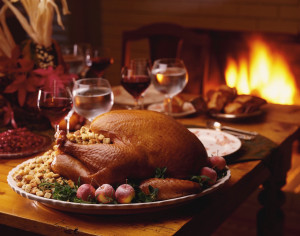 Thanksgiving, celebrated on the fourth Thursday of November, is a wonderful time of the year. (Christmas may try and say otherwise.) It doesn't get better than expressing gratitude and appreciation for all we have in our lives, getting together with friends and family, and stuffing ourselves with good food and drinks.
READ MORE »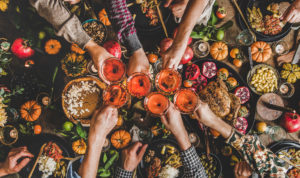 There's always something to be thankful for, and with grateful hearts we give thanks for every single strand of the New Empire Insurance Services web, the intricate circle that has – and will – always be built on the premise and strength of family.
READ MORE »