It's About More Than Sunshine & Barbeques – Happy Memorial Day!
Although Memorial Day is known as the 'unofficial start of summer' and is celebrated with barbeques, parades and trips to the beach, it's important to remember it is also a commemoration of the men and women who have died while serving in the United States Armed Forces. Memorial Day is not to be confused with Veteran's Day, which is a day for celebrating the services of all US military veterans, living or deceased.
While you're spending your three day weekend celebrating with friends and family, take a moment to reflect on a few things you may not know about Memorial Day…
It started with the Civil War – Memorial Day was created in response to the unprecedented carnage of the Civil War, in which over 620,000 soldiers died on both sides.
It was originally called 'Decoration Day' – This day was designated for the purpose of laying flowers on or 'decorating' the graves of comrades who have died in defense of our country with American Flags and wreaths. Although the name was changed to 'Memorial Day' in the 1880's, the holiday wouldn't legally become Memorial Day until 1967.
Its original day of observance was May 30th – This was later changed to the last Monday in May due to the Uniform Monday Holiday Act which took effect in 1971. The act moved Washington's Birthday (February 22), Memorial Day (May 30), Columbus Day (October 12) and Veteran's Day (November 11) from fixed dates to designated Mondays in an effort to increase the number of three-day weekends for federal employees.
Waterloo, NY is recognized as the 'birthplace of Memorial Day' – The residents of Waterloo began holding an annual community service on May 5, 1866 and was chosen as the 'birthplace' because it hosted an annual, community-wide event, during which businesses closed and residents decorated the graves of soldiers with flowers and flags.
Did you know, by law American's must observe a National Moment of Remembrance? – It doesn't appear to be common knowledge, but in December 2000, Congress passed a law requiring Americans to pause at 3 p.m. local time on Memorial Day to honor the fallen.
As you and your families celebrate Memorial Day, remember to fly your flag at half-mast until noon and take a moment to remember the U.S. men and women who have died in military service for our country.
Please note our office will be closed on Monday, May 27th and will resume regular business hours on Tuesday, May 28th. Have a Happy & Safe Memorial Day!
New Empire Group is a nationally recognized and awarded insurance program administrator providing specialty insurance programs and products for the commercial real estate industry, including Commercial Umbrella, CondoPak, and RECOVER Environmental.
To see what's new at New Empire Group, LTD. visit our social media sites – Facebook, LinkedIn & Twitter!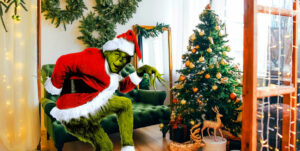 Okay, now that all the holiday décor is unpacked and in full force, it may be time to remind condominium dwellers to take a step back and make sure that their decorations are compliant with any holiday décor policies their condo or coop may have.
READ MORE »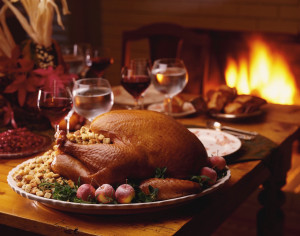 Thanksgiving, celebrated on the fourth Thursday of November, is a wonderful time of the year. (Christmas may try and say otherwise.) It doesn't get better than expressing gratitude and appreciation for all we have in our lives, getting together with friends and family, and stuffing ourselves with good food and drinks.
READ MORE »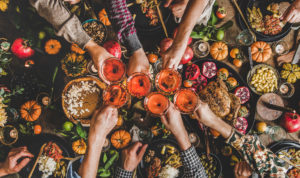 There's always something to be thankful for, and with grateful hearts we give thanks for every single strand of the New Empire Insurance Services web, the intricate circle that has – and will – always be built on the premise and strength of family.
READ MORE »