Hurricane Season is Rapidly Approaching…
The 2019 Hurricane season begins on June 1st! Now is a great time to remind your client's to review their coverages considering hurricane's are so closely associated with insurance.  The hurricane season runs through November 30th, however, most of the storms hit during peak hurricane season which is between August and October.  Although each hurricane season is unique, you should prepare the same way every year because these predicted powerful tropical storms wreak havoc on communities when they make landfall.  It is beneficial that severe weather such as hurricanes and tropical storms can normally be tracked days ahead of any impact which provides ample time to prepare for a potential evacuation.  In spite of such warnings and tracking, each year thousands are left unprepared for these devastating storms and have to deal with the aftermath.
Let your client's know that generally, there are three essential steps to disaster and emergency preparedness:
1.)    Have a disaster supply kit – Click here to download our Disaster Preparedness Kit Checklist
2.)    Develop a plan for what you, your personnel and your family will do prior to and after a disaster has struck.
 

How will we receive emergency alerts and warning?

 

What is our shelter plan?

 

What is our evacuation route?

 

What is our office and/or household communication plan?
3.)    Stay informed during severe weather however you can.
 

The American Red Cross has created a 'Hurricane App' which is a great source of information during severe weather.
It is crucial to be prepare for each storm the same way. Be sure to check your client's insurance policies ahead of time to ensure they have the coverage they need.
New Empire Group is a nationally recognized and awarded insurance program administrator providing specialty insurance programs and products for the commercial real estate industry, including Commercial Umbrella, CondoPak, and RECOVER Environmental.
To see what's new at New Empire Group, LTD. visit our social media sites –  Facebook, LinkedIn & Twitter!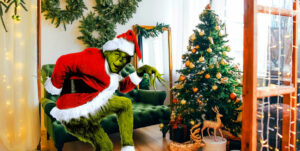 Okay, now that all the holiday décor is unpacked and in full force, it may be time to remind condominium dwellers to take a step back and make sure that their decorations are compliant with any holiday décor policies their condo or coop may have.
READ MORE »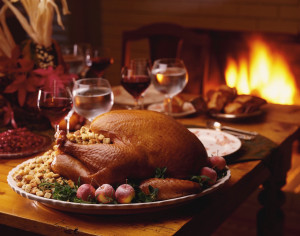 Thanksgiving, celebrated on the fourth Thursday of November, is a wonderful time of the year. (Christmas may try and say otherwise.) It doesn't get better than expressing gratitude and appreciation for all we have in our lives, getting together with friends and family, and stuffing ourselves with good food and drinks.
READ MORE »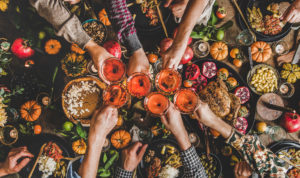 There's always something to be thankful for, and with grateful hearts we give thanks for every single strand of the New Empire Insurance Services web, the intricate circle that has – and will – always be built on the premise and strength of family.
READ MORE »