Giving Back to the Community – Operation LIVE UNITED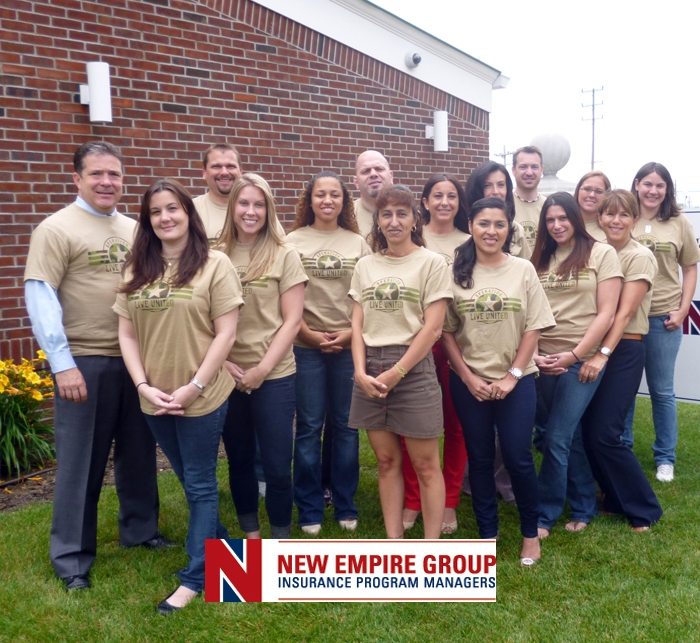 United Way Worldwide is a leadership and support organization. Their network spans across 45 different countries & territories including nearly 1,800 community-based United Ways. They envision a world where all individuals and families achieve their human potential through education, income stability and healthy lives.
Every year, The Long Island Insurance Community (L.I.I.C.) and United Way host "Operation LIVE UNITED", where they invite all Long Islanders to salute the men and women of the military by wearing an Operation LIVE UNITED tee-shirt. The tee-shirts represent a unified effort to better our community by reaching out to those who serve our country.
All proceeds from Operation LIVE UNITED benefit United Way's MILITARY FAMILY ASSISTANCE PROJECT. United Way, in partnership with local agencies, supports programs that provide military personnel who have served in Iraq or Afghanistan with emergency financial aid, case management and job training/employment assistance.
New Empire Group is proud to participate in Operation LIVE UNITED!
New Empire Group was recognized at the 18th Annual Summit for completing the Best Practice recertification process. "Recertification for our Best Practice Designation is required every three years to maintain the integrity of the award," stated Tony Campisi, TMPAA President and President of Glatfelter Insurance Group. "Through the Best Practice process, …
READ MORE »
Leading industry publication Insurance Business America has launched its inaugural Top Insurance Workplaces report for 2018, a fascinating snapshot of the US insurance sector – and New Empire Group is featured prominently on the list. Employees from organizations large and small across the whole of the industry were asked to share what…
READ MORE »