Recover: Storage Tank and Site Pollution
Pollution and environmental liability occurrences for real estate tend to be large, expensive and complicated. The Recover program addresses this risk with bodily injury, property damage, and clean-up expenses arising from the release of contaminants.
Submit environmental risks and get instant pricing indications for single-location residential buildings. Click here to learn more.
Targeted Real Estate Classes
Condominium Associations
Community Associations
Homeowners Associations (HOA's)
Hotels
Shopping Centers
Cooperatives
Apartment Buildings
Property Owners' Associations (POA's)
Offices
A.M. Best 'A+' rated carrier
Competitive rates and minimum premiums
Easy and simple application
Quick quoting and binding process
Underground and aboveground tank spills
Contingent transportation coverage
Illicit abandonment coverage
On-site cleanup of new conditions (excluding lead or asbestos)
Coverage provided for claims and remediation costs
Third party claims for on-site bodily injury for asbestos and/or lead
Third party claims for off-site cleanup resulting from new conditions (excluding lead or asbestos)
* Underground tanks more than 25 years old are not eligible for coverage.
Send a completed Recover Application to newbusiness@newempireis.com along with:
Environmental and GL loss history
Current tightness test documentation
Current Municipal Certification Registration (where required)
This is a general description of coverages. Not all coverages are available in all states. Contact an underwriter for policy terms, conditions, and exclusions.

CA, CT, DC, DE, GA, IN, MA, MD, ME, NC, NH, NJ, NY, OH, RI, TN, VA, VT, WI, WV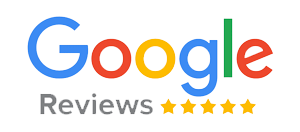 Michael Trompeter
Very knowledgeable and great people to work with! Highly recommend! Yossi Burger
One of the Best insurance program managers I've came across. Christopher Paradiso
Ive worked with them and love the people and the service they provide. Other agencies should be doing business with them. 5 STARS ALL DAY! Andrea Cornell
We were in a bind and Alex saved the day! Always helpful and quick response time! Enjoy working with them! Katie Vaughan
New Empire provides great service. They have thorough knowledge of their products. Once they have a complete submission, they get the quote out quickly. And, they're good a following up. Heather Little
I work with this group a good bit on our Coastal Condo exposures here at USI Insurance Services, Tuscaloosa. They are very helpful and the ease of doing business with them, is just what brokers need in a pinch.